We provide innovative and cost-effective industrial coating solutions
From the Blog
Epoxy flooring is not just for industrial plants and giant warehouses, and it is not limited to solid colours. Colour Quartz Broadcast systems offer a wide range of decorative colour combinations to add a touch of class to any space. Just take a look at the Rezstone Color Quartz Selector for some inspiration on matching virtually any décor. These decorative finishes maintain

Continue Reading

...
Manz Decorating Centre

Looking for a unique sofa? Artwork to match the new sofa? Advice on how to paint a room? Or the right window treatment to compliment your decor? We offer all of those services and many more, including quality Benjamin Moore paints, elegant Hunter Douglas window treatments and a vast array of wall-coverings and home decor accessories.
Visit the website: manzdecor.com
Mio Manz Charities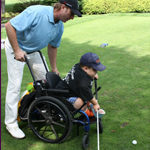 President of Manz Contracting Services David A. Batten is also a Co-Founder of Mio Manz Charities. A Windsor based Charity that raises funds for other local deserving initiatives, especially the Sunshine Foundation of Canada. Mio Manz Charities was the proud sponsor of the Sunshine Operation DreamLift 2013 that took place last October out of Windsor, ON.
Visit the website: miomanz.com